Click here to join the meeting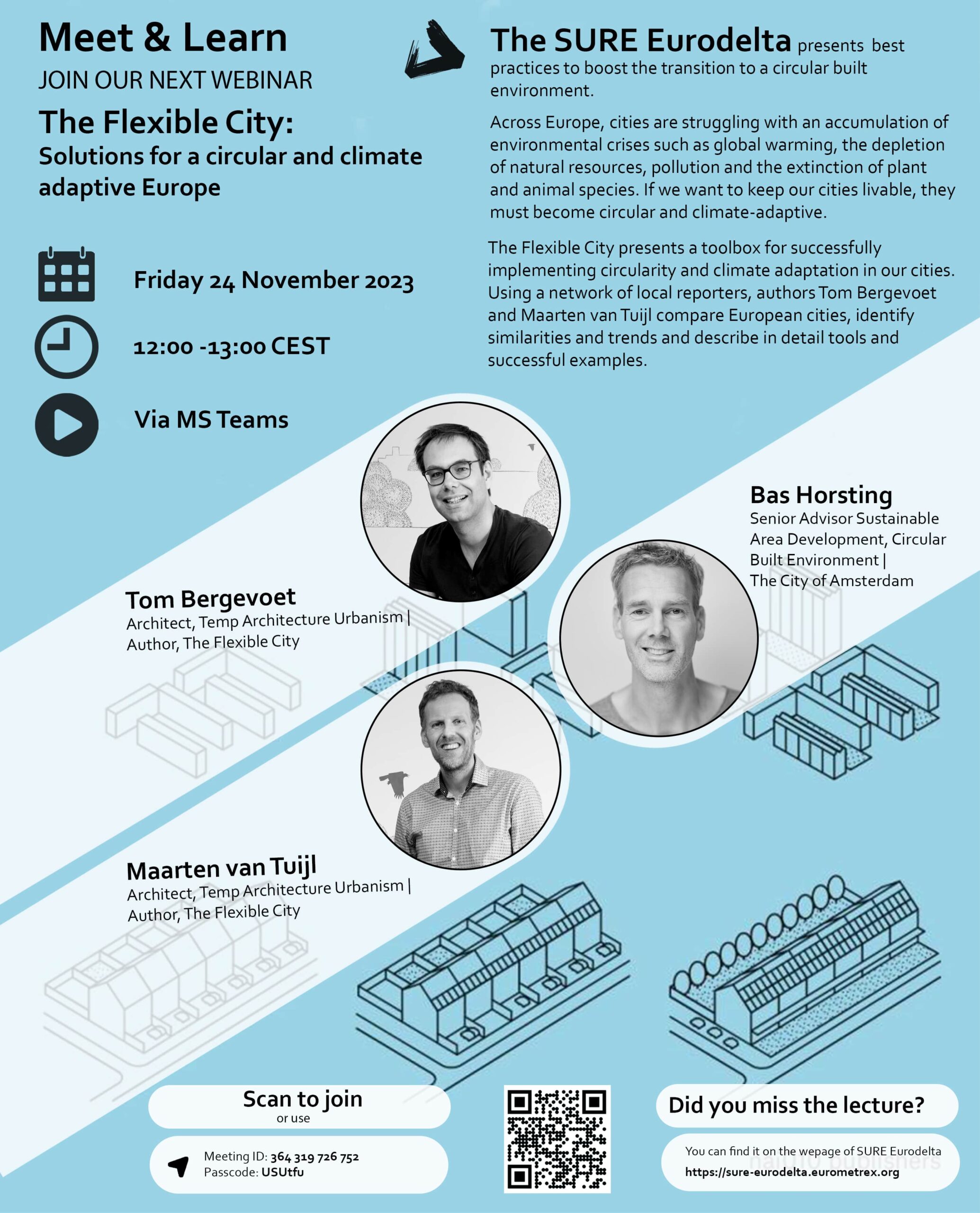 Maarten van Tuijl, Architect, Temp Architecture Urbanism (The Netherlands)
Will speak about his book "The Flexible City" Solutions for a circular and climate adaptive Europe.
Across Europe, cities are struggling with an accumulation of environmental crises such as global warming, the depletion of natural resources, pollution and the extinction of plant and animal species. If we want to keep our cities livable, they must become circular and climate-adaptive.
The Flexible City presents a toolbox for successfully implementing circularity and climate adaptation in our cities. Using a network of local reporters, authors Tom Bergevoet and Maarten van Tuijl compare European cities, identify similarities and trends and describe in detail tools and successful examples.
About this event series:
The SURE Eurodelta explores the development of a spatial strategy for the Eurodelta. In this series of webinar we explore best practices to boost a circular built environment within Northwest Europe.